It's giveaway time again and this time, you can enter for a chance to win your very own copy of The J Team DVD.
If you're ready to show your sparkle, you can join JoJo Siwa and friends in The J Team!
On The J Team, you can follow JoJo as she starts her own, totally unique dance team, learning about friendship, perseverance, and never letting anyone dim your sparkle!
The J Team will be available on DVD from Paramount Home Entertainment and Nickelodeon Home Entertainment on July 12, 2022, for the suggested retail price of $15.99 and on Digital for $9.99 SD/HD.
The J Team synopsis:
Loosely based on JoJo Siwa's life, "The J Team" is the inspiring story of a young girl who is kicked out of her dance troupe and forced to rediscover what dance and friendship mean to her, finding her true "Sparkle" in the process.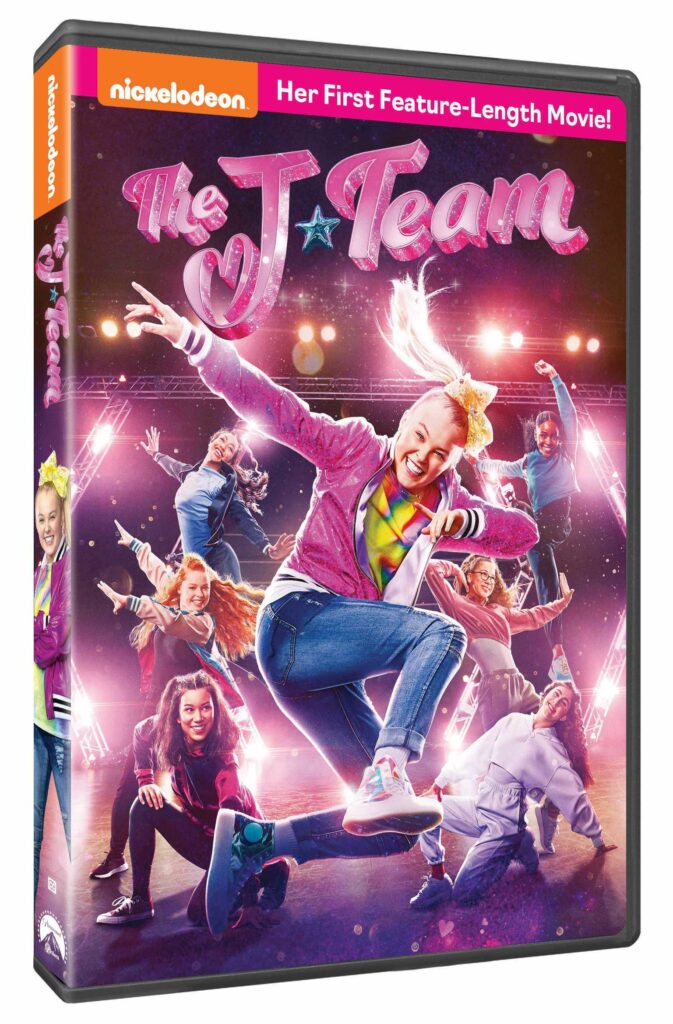 The J Team is not rated and has audio available in Dolby Digital English 5.1, French Stereo, and Spanish Stereo.
The J Team DVD Giveaway
Enter to win a DVD copy of The J Team:
a Rafflecopter giveaway
Are you excited to see this movie?


My mission is to help moms find peace, break cycles, and feel whole so they can be present, peaceful, and positive moms. To receive a gift that can get you started on that journey click HERE.