In Sierra Leone, the beautiful game is proving to be a source of joy and empowerment for amputee footballers
"They're just phenomenal athletes," said New Zealand-born photographer Todd Antony, describing the amputee football players that he has photographed for his multi-award-winning project The Flying Stars of Sierra Leone. 
"They are going at an amazing pace. They're crunching into tackles, and you can hear the crashing of crutches and the thumping of bodies," added Antony, who, chasing around after the players with 10kg of camera kit, was soon panting and drenched in sweat. 
The male and female footballers, who make up a total of five teams, all bear the marks of the brutality of Sierra Leone's civil war (1991-2002). Forced amputations by rebel soldiers, bullets and landmines left thousands of people disabled – children and adults alike.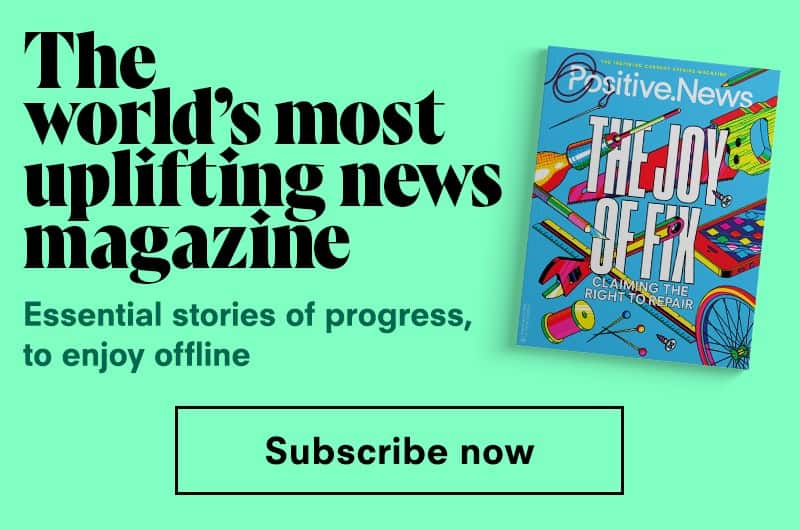 In a country where disabled people are highly marginalised, football is a reminder of the strength and agency of their bodies and a source of joy.
"It helps to move our minds from frustrations, and makes us feel like we belong in society," midfielder Mohamed 'Census' Jalloh, the Flying Stars' vice-president and national coordinator, told Positive News.
The sport also creates a strong sense of community. "Football gets us together as a family of amputees to share our experiences and problems," said Jalloh, who made new friends and found work through the game. 
Antony hopes to return to Sierra Leone this month to continue work on a documentary he is making about the Flying Stars. "We never hear the good news stories out of Africa," he said. "I want to contribute towards changing that."
Main image: Todd Antony