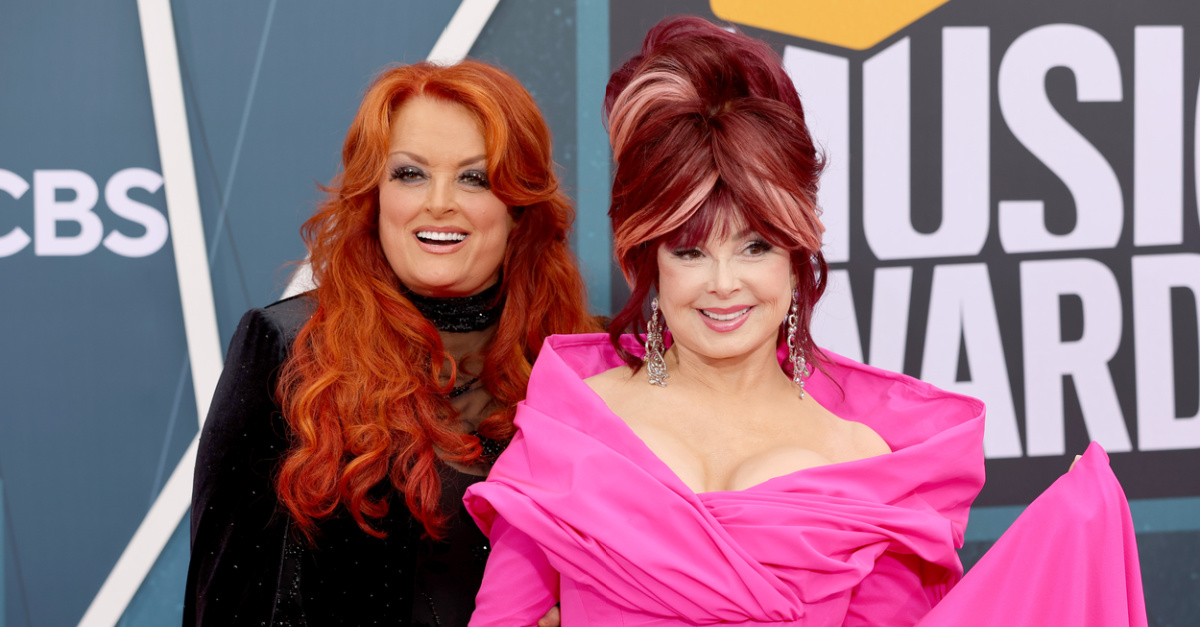 Five-time Grammy award-winning country star Naomi Judd passed away on Saturday. She was 76.
The news of Judd's death was confirmed by her daughters, Wynonna and Ashley, and her husband, Larry Strickland, in a statement released to the press, Country Music Television News reports.
"Today, we sisters experienced a tragedy. We lost our beautiful mother to the disease of mental illness," Judd's daughters said in their statement. "We are shattered. We are navigating profound grief and know that as we loved her, she was loved by her public. We are in unknown territory."
"Entertainment icon Naomi Judd passed away April 30, 2022, outside of Nashville. Her husband, Larry Strickland, of 32 years, will not be making any further statements. Naomi Judd's family requests privacy during this heartbreaking time. No additional information will be released at this time," Strickland's statement reads.
Naomi and her daughter Wynonna formed the American country duo The Judds during the 1980s. Together, they released six albums and won five Grammy awards before splitting in 1991 after Naomi was diagnosed with Hepatitis C. Following the group's split, Wynonna continued making music as a solo artist but occasionally reunited with her mother for shows over the years.
The Judds have had a total of 14 No. 1 hit songs, including "Love Can Build a Bridge," "Mama He's Crazy," "Why Not Me," "Turn it Loose," "Girls Night Out," "Rockin' with the Rhythm of the Rain" and "Grandpa." All of their singles were top 10 hits on Billboard's country charts.
The country duo is also the first female-fronted group to be inducted into the Country Music Hall of Fame and has sold over 20 million albums. Their induction ceremony was supposed to take place on Sunday.
Earlier this month, the Judds announced a 10-show tour scheduled to begin on September 30 in Grand Rapids, Michigan. It was supposed to be their final tour.
According to CBN News, Naomi Judd was outspoken about her faith in God throughout her career. During a 2018 interview, she told CBN News that God helped her overcome depression after The Judds disbanded.
"I had to be cheerful for the kids," she explained. "I always had, you know, in the book of Hebrews, I think it's chapter 11, verse 1, where it says, 'Now faith is the substance of things hoped for, the evidence of things not seen.' I always had this sense that there was something on the other side. That there was something better."
She also shared that she thought about taking her own life at one point.
"Got so bad, I was actually suicidal. I'm certainly not ashamed to say that I was on some anti-depressant medications," Judds said. "I believe there are times in life where we have to raise our hand and say I need help. I found a good doctor."
"I have faith," she continued. "I believe in God, and I've gotten through all this stuff because of those three things: my faith, my hope and my belief in an eternal God."
Related:
Longest-Serving Republican Senator Orrin Hatch Passes Away at 88
Pat Robertson's Wife, Dede, Passes Away at 94

Photo courtesy: ©Getty Images/Jason Kempin/Staff
---
Milton Quintanilla is a freelance writer. He is also the co-hosts of the For Your Soul podcast, which seeks to equip the church with biblical truth and sound doctrine. Visit his blog Blessed Are The Forgiven.