A Prayer to Surrender Our Desires to Christ
By: Emily Rose Massey
"Then Jesus told his disciples, "If anyone would come after me, let him deny himself and take up his cross and follow me. For whoever would save his life will lose it, but whoever loses his life for my sake will find it" – Matthew 16:24-25, ESV.
Before I became a stay-at-home mom, I worked in a small medical office for four and a half years. That job was difficult for me because I encountered a lot of hurting people. And as we all know, "hurt people hurt people." There were many days that I would drive home crying and collapse on my bed because of the exhausting day of what felt like being a human punching bag.
I constantly asked the Lord to get me out of there, but He had other plans for me. I longed for the day when I would be used in ministry, but what God was trying to get me to understand was that my ministry was right in front of me!
Every single patient who walked into our office was an opportunity to share the love of Jesus with. Once my eyes were opened to that truth, my experience in that office changed and the Lord, in turn, changed me. I would pray every single morning that God would bring someone across my path with whom I could pray or share truth. And guess what? God always provided! I was given countless opportunities to pray for people and share the truth. If I would have stayed in my selfishness, wanting to escape the uncomfortable, I would have missed out on real-life- that only comes from denying ourselves and following Christ's ways over our own.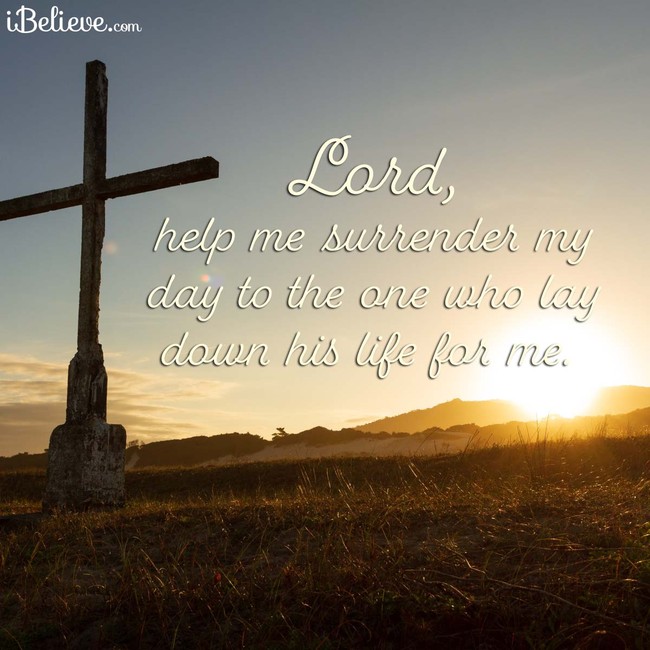 It is human nature to seek after what our hearts and flesh crave, but we do not have to give into that kind of nature for we have a new nature in Christ Jesus (Colossians 3:10, 2 Corinthians 5:17, Ephesians 4:24). Jesus told his disciples a better way to live if we truly want to be a Christ-follower:
"If anyone would come after me, let him deny himself and take up his cross and follow me. For whoever would save his life will lose it, but whoever loses his life for my sake will find it" (Matthew 16:24-25, ESV).
Jesus died to bring us life, our life starts with our death. In dying to self, we feel pain and joy, as the light of God shows up in other peoples' lives, so that He would receive Glory. His Resurrection life leads to our resurrection life and power; our resurrection life and power is an ongoing commitment to death to self. Although we have been given this command from our Lord, He does not leave us to our own strength to follow through. The Holy Spirit empowers us to set aside our selfishness and learn how to surrender our desires and be selfless like Jesus, preferring others above ourselves. We are then empowered to fully surrender and die to self. This lifestyle of surrendering our love for self helps us bear much fruit, and we will see others come to Christ as well.  How have your freedoms/prosperity made you comfortable? Have your freedoms and prosperity in life made you a comfort-seeking consumer? Is it a joy for you to die daily and come after Jesus? If this is a struggle for you, let us go boldly to the throne of grace and ask Him for help to surrender to dying to self and following Christ where true life is found. 
 Father God,
I repent for trying to hold onto my life when you have asked your followers to deny themselves and take up their cross and follow you. I surrender my love of self and lean on Your grace to walk in Your ways, preferring others more than myself. I set aside my desire to be comfortable and avoid pain, and trust that you have joy for me in a life of selflessness and service. Help me have boldness to tell others about You and share Your love and truth with whoever comes my way.
Thank You for laying Your life down for me to find true life eternal.
In Jesus' name, Amen.
---
Emily Masey began writing short stories and poetry as a little girl, entered the blogging world in her early 20s, and published her first book in 2015. She enjoys being a stay-at-home momma while still being able to pursue her passion as a writer. Believing she has been forgiven much, she loves much, and desires to point others to Christ and His redemptive and transforming power, especially by sharing truth found in God's written word. If you would like to connect with Emily, you can visit www.emilyrosemassey.com
Now that you've prayed, are you in need of someone to pray for YOU? Click the button below!
Visit iBelieve.com for more inspiring prayer content.